| Ideation & Brainstorming
Our ideas derived from inspirations such as Heider & Simmel's infamous animation of personified geometry shapes, as well as Anthony Dunne & Fiona Raby's Technological Dreams Series. In both cases, empathy essentially grew through the robots' movement. To create an empathetic robot in such simplicity, with forms far from "humanoid" really intrigued us. This brought us to look further into textures, light and especially sorts of movements that triggers a sense of empathy. As our first task, we decided to settle in creating a curious, cheeky, and slightly shy when confronted robot. However, it was challenging for us to set functionality for an empathetic robot.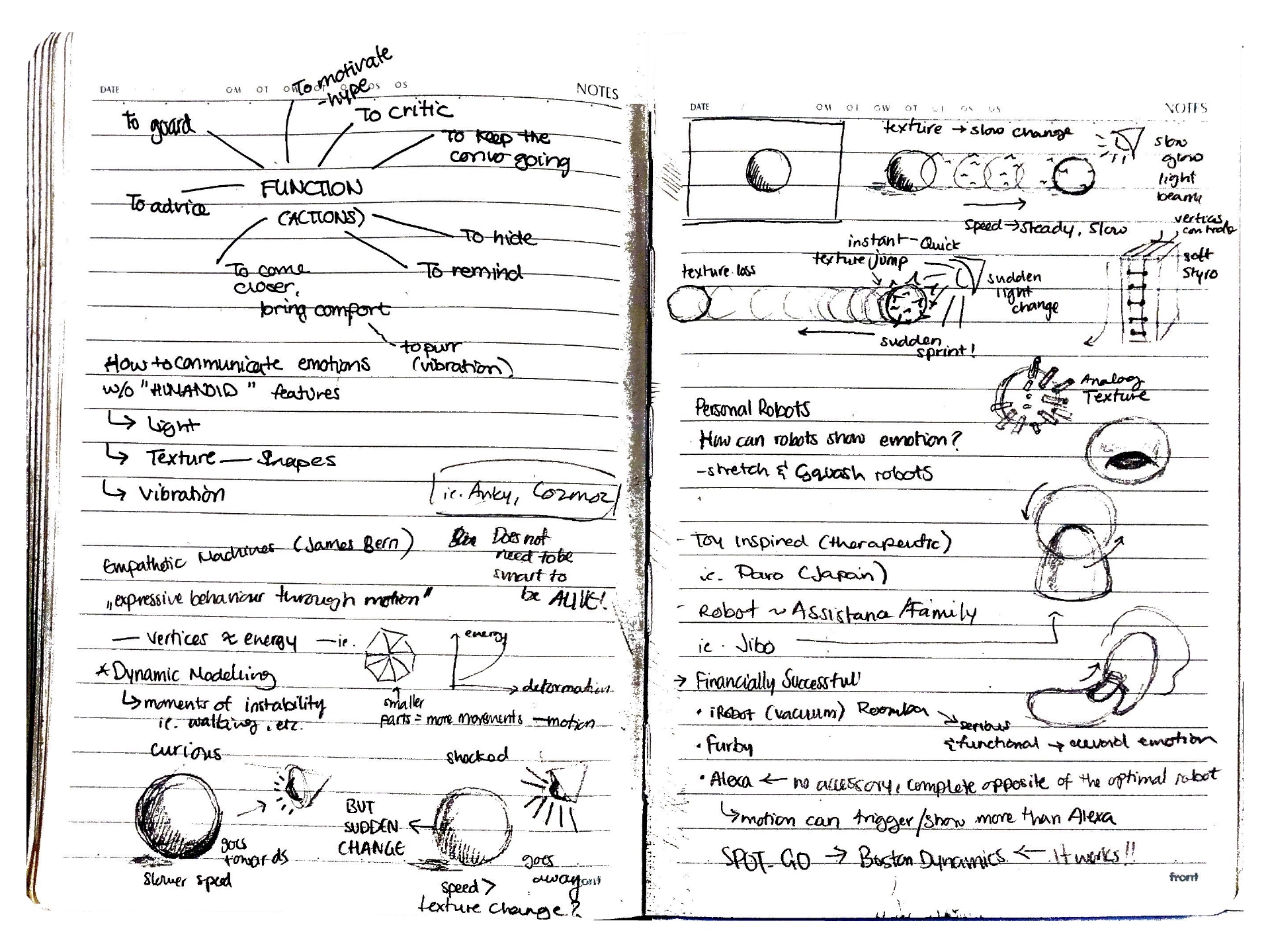 After re-evaluation, we set ourselves on a direction, which brought us to the beginning of 'Pushano' — a robot that appreciates hygiene and order in its surrounding, with foreign objects in its sight, it acts enraged and pushes it off its periphery. Inspired by a common problem around our atelier - Pushano is the guardian of the tables, clearing the tables of trash left by strangers.